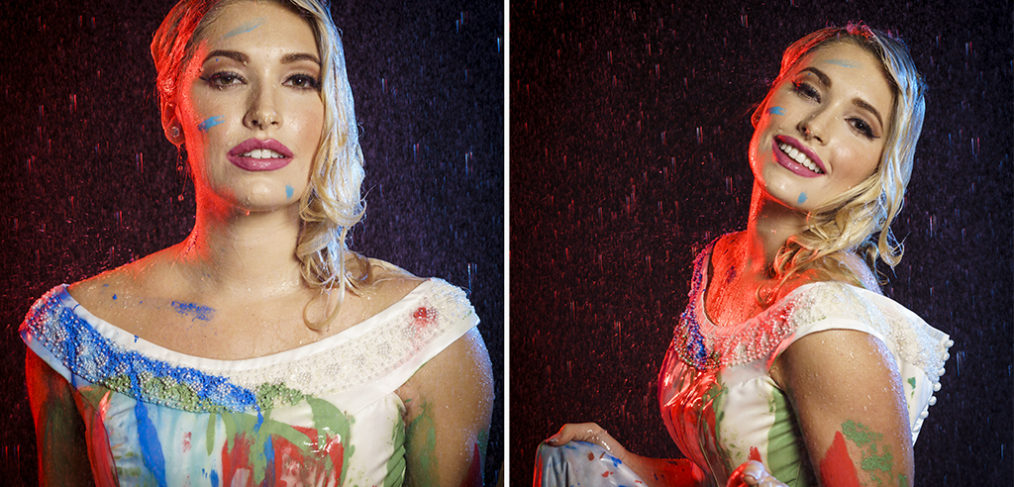 4 Poses That Will Make You Look Slimmer in Photos
If you're slightly on the bulkier side, we have put together a list of 4 poses to help you look slimmer in portraits. Check out these 4 simple secrets to look thinner and get the best out of you in every portrait shot.
1.   Avoid double chins
An amazing way to make your face look trimmer and get rid of the double chin is placing your tongue on the roof of your mouth while smiling. It'll elongate your neck and help you get rid of the double chins. Even though it'll feel a bit uncomfortable, stick your neck out like that of a turtle to get the perfect angle.
2.   Trim your waist
To make your waist look slim in portraits, turn your body by 45 degrees and place the hand that's near the camera on your hip. Similarly, put the other hand on your hip. This will help you a great deal in trimming your waistline for the perfect shot.
3.   Get the perfect arm lift
Placing your arms by your side spreads them and makes them look fat simply because they do not make use of the muscles. Make good use of your shoulders to life your arm facing the camera and stretch it away from the body to get rid of the flat arm look.
4.   Shrink your hip
Any part of your body that is close to the camera will appear larger. Push your hip back to make it look smaller and leaner. Also, tilt your shoulders forward to make your upper body look thinner.
All these tips can be used in a formal photoshoot as well as any quick snapshot or selfie! Hope these quick and easy tips help you in your next photos.
Enrique Urdaneta – euaphoto@gmail.com
4 Poses That Will Make You Look Slimmer in Photos