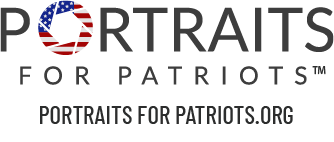 Portraits For Patriots ™
Professional headshots forour transitioning military.Spouses and Gold Star families are always welcome.
Portraits For Patriots ™Mission
To empower those who have faithfully served our nation to feel confident in their personal brand during their military-to-civilian transition,
​
Portraits For Patriots ™
creates professional headshot portraits that showcase the strength and determination of our service members, spouses, and Gold Star families,
free of charge.
The Portraits For Patriots ™ Portraiteer network is based in Colorado Springs, CO, and powered by volunteer photographers across the nation.
IMAGINE MEDIA HOUSE service Palm Beach, Broward, and Miami Dade County areas and military communities through mobile studio activations and in-studio sessions.
Portraits For Patriots ™ is a 501(c)(3) non-profit organization.